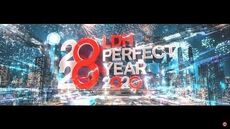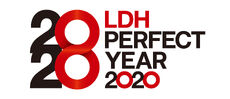 LDH PERFECT YEAR 2020 is an all-year event held by LDH JAPAN. It will happen through 2020, starting on December 31, 2019 and will last until March 2021. It is the third PERFECT YEAR event, held every 6 years, being first under LDH's name.
The event was announced on February 11, 2019[1] and was originally split into 4 seasons: IGNITION (January-March), IMAGINATION (April-June), INFINITY (July-October) and BEYOND THE BORDER (November-December).
On March 27, 2020, due to the tours with scheduled concerts since mid-February being cancelled due to the COVID-19 pandemic, LDH announced the expansion of the event by adding a fifth season titled RISING SUN ~TO THE WORLD~, who will go through from January to March 2021.[2]
On June 10, it was revealed that after discussions with LDH's coronavirus specialist team, they stated that it is very difficult to hold the concerts with 100% of the audience attendance following the current state of the COVID-19 pandemic in the country. Due to this, all scheduled concerts from February 26 to December 26 were cancelled, with the tickets from the cancelled shows being refunded. In addition, LDH plans to hold a new form of live entertainment in accordance with the guidelines of Japan's government, which is planned to be announced in LDH's website on June 15.[3]
COUNTDOWN LIVE 2019▶︎2020 "RISING"
Edit
LDH PERFECT YEAR 2020 COUNTDOWN LIVE 2019▶︎2020 "RISING" is a new year countdown concert of LDH JAPAN. It happened on December 31, 2019 featuring EXILE TRIBE artists and served as opening of the LDH PERFECT YEAR 2020.
Concerts/Tours
Edit
Theater
Others
References
Edit
External Links
Edit
Community content is available under
CC-BY-SA
unless otherwise noted.