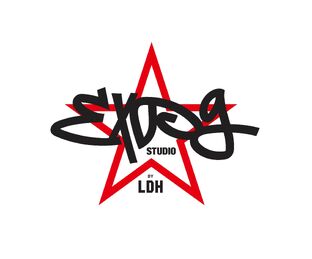 EXPG Studio
is a talent school / school for performing arts that trains people who want to become artists in the field of dancing, singing, acting or modelling. The name "EXPG" is an acronym for "Exile Professional Gym", deriving from its founders.
In 2015, the EXPG division spun off to form its own subsidiary within LDH called expg Inc. The representative director and CEO of the subsidiary is Yasushi Kijima while AKIRA and Charisma Kantaro (Kanda Kantaro) are involved as directors.[1][2]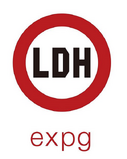 Locations
Edit
The first EXPG Studio opened in October 2003 in Tokyo and since then the schools have expanded around the globe. There are currently 12 schools at different locations in Japan, 3 schools located in other countries (2 in the USA and 1 in Taiwan) and an online school.[3][4]
Fukuoka
Kyoto
Matsuyama
Miyazaki
Nagoya
Okinawa
Omiya
Osaka
Sapporo
Sendai
Tokyo
Yokohama
Los Angeles
New York
Taipei
Graduates
Edit
The goal of EXPG is to qualify aspiring entertainers to be able to work as professionals in the entertainment industry. Anyone, from completely inexperienced children to adults, is eligible to join. Professional vocal trainers, dance, rap, DJ and acting instructors are teaching from the basics to advanced lessons.[5][6] Classes are categorized by age group and theme, such as "Kids Class", "Regular Class", "Exile Tribe Music Choreography Class" and "Special Class" (for guest instructors). There have been many successful graduates so far:
Main article: EXPG/Graduates
EXPG Lab
Edit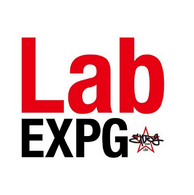 "EXPG Lab" is the section of EXPG which includes a selection of the best students of the schools in Japan. Those students are exclusively chosen to participate in live performances from LDH artists, appear in their music videos and perform at dance events and competitions as part of their training. They can also be placed in teams with specific concepts in order to further improve their performance ability. EXPG Lab was established in June 2017[7] and has featured 4 project groups since then:
Project groups
Edit

EXPG Pro
Edit
"EXPG Pro", established in June 2018, was a training category for EXPG students particularly skilled in dance to develop their skills even further and become professional dancers, choreographers and instructors. At the end of the year, the category merged with EXPG Lab.
EXPG High School
Edit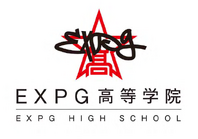 During a press conference in Tokyo on November 25, 2019, it was announced that LDH would establish "EXPG High School" in April 2020 as a business alliance between EXPG Studio and the correspondence school corporation Kadokawa Dwango Gakuen "N Prep-School".[8] This initiative includes a system that allows students to acquire high school graduation qualifications through distance learning at N High School while also studying about dance. The purpose of this project is to support children who want to work in the field of dance as a profession. The interest of the younger generation in this activity has increased rapidly because dancing has become a compulsory subject for junior high school health and physical education at Japanese schools since 2012. EXPG High School will open campuses in Tokyo, Osaka and Aichi with a capacity of 30 students each and the term of study will be 3 years.[9][10]
EXILE's Tetsuya was appointed as the president of the new institution while GENERATIONS' Nakatsuka Yuta, RIKACO and Ruy Ramos were announced as special lecturers.[11]
"EX SHOW" is an entertainment show produced by EXPG for their students to gain experience by participating in full-fledged live performances that take that place on the same stage as professionals at a large capacity venue.[6] EX SHOW has been held since 2004 for every EXPG school across Japan.
Since 2018, EXPG has been holding the additional shows "REX THE LIVE" (for selected students) and "THE STAGE" (for every school).
ETC DANCE SCHOOL
Edit
"ETC DANCE SCHOOL powered by EXPG" is a dance school intended for beginners without prior experience in dancing. Everybody, from children to adults, is eligible to enroll.[12]
In 2016, the all-female project unit Questy was formed with EXPG students for a limited amount of time under the production of Toei Animation's 60th anniversary film Pop in Q
Since 2017, EXPG has been managing the project units for the Girls x Heroine! franchise which consist of EXPG students
The logo which has been in use since 2017 was designed by American graffiti artist FUTURA under the production of Japanese designer NIGO[6]
References
Edit
External links
Edit
Community content is available under
CC-BY-SA
unless otherwise noted.